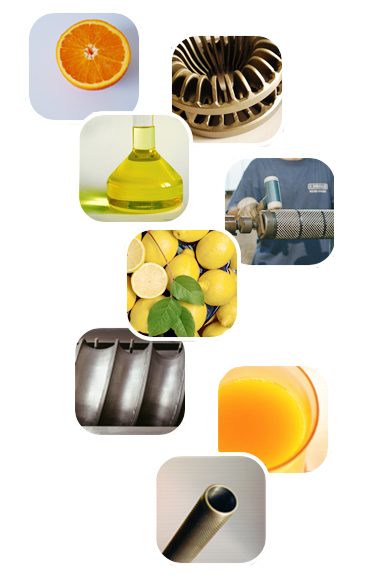 Ever since Speciale was established in 1924, the company has been devoted to the construction of citrus processing machines. Throughout Its history it has constantly been updating and perfecting its machines in order to satisfy the demands of an increasingly complex and diversified international food market.
These diversified demands call for even higher quality in pure, often organic fresh fruit juice and high yields of essential oil. These same demands led to the realisation of high performance and enabled Speciale to produce a wide range of machine models to satisfy the clients' particular needs.
This is why today, Speciale guarantees its products with the following features:
• High performance and juices of improved quality containing greatly reduced amounts of essential oil;
• Machines designed to last a lifetime due to the fact that they are almost completely made out of stainless steel with the exception of some inner mechanical parts;
• High mechanical reliability for all parts;
• Qualified and fast technical assistance adapted to clients' needs;
• Immediate availability of all spare parts.
We offer two complete systems with different citrus processing technologies:
– The "In-Line System", in which the extraction of essential oil and juice is carried out simultaneously. This is the most used system in the world today. During extraction, the peels avoid all contact with the juice. This results in an extremely high juice quality, which is especially ideal for drinkable fresh fruit juice. The fruit must be calibrated before the juice is extracted.
– The "Speciale Traditional System" offer machines with Speciale patents. With these machines, the essential oil is collected through a grating process; the oil-free fruit enters into the extractor via a juice roller. Unlike the « In-Line », this system does not require calibrating the fruit in advance and can process any amount of fruit. Besides, the peels can be reused and made into candied fruit. Production costs are kept to a minimum using this system.
Since 2004, Mr Francesco Speciale's grandson, Mr Rosario Caltabiano has taken over the management of Speciale thus taking the firm into the third generation. A qualified engineer, Rosario Caltabiano cherishes the values passed on from his grandfather and father: the development of Speciale's quality of products and services combined with respect for his fellow man.